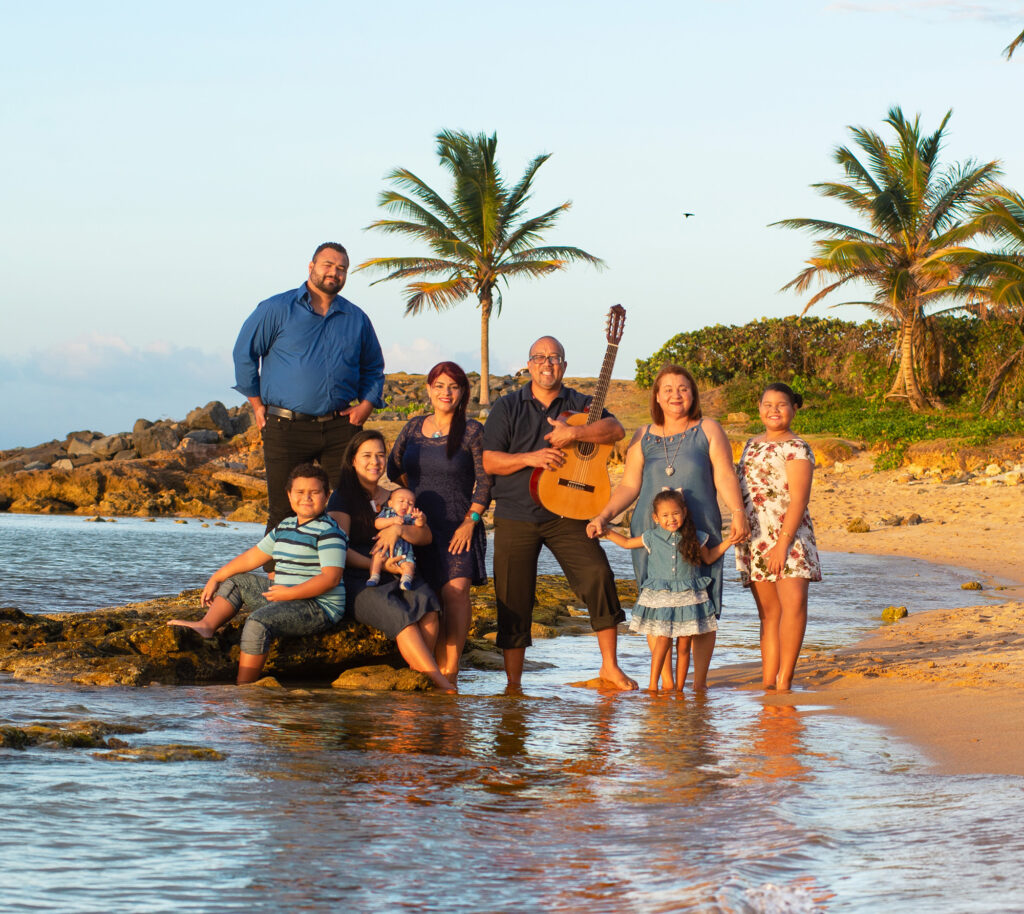 Hernández-Berrios
Donor Family
On October 17, 2015, the Hernández family woke up to the unexpected news that Daniel Eli Hernández Berrios, 30, one of their sons, had been the victim of a terrible crime. That day everyone's life changed forever. Many questions still were answered, but the memories of his life remain embedded in their minds. The day he was born, how he grew and developed, his kindness, his charisma, his passion for the sea, food and music. These memories will always keep him alive to his family. His two brothers, Davieser and Darelis, and his dedicated and loving mother Ivy, always remember him for his details, adventures and antics, but above all, for his smile and his voice. Daniel left behind a princess named Joandeliz, in whom everyone sees him reflected. She brings everyone joy. In the hope of the miracle that his family expected, they donated his organs and tissues in order to prolong the life of their beloved "Chino" in others. His family remembers him this way, "God has been our comfort and strength. My beloved moved to eternal happiness and lives in everyone he helped. All of us who love him miss him, longing to meet again when the dawn of a new beginning arrives".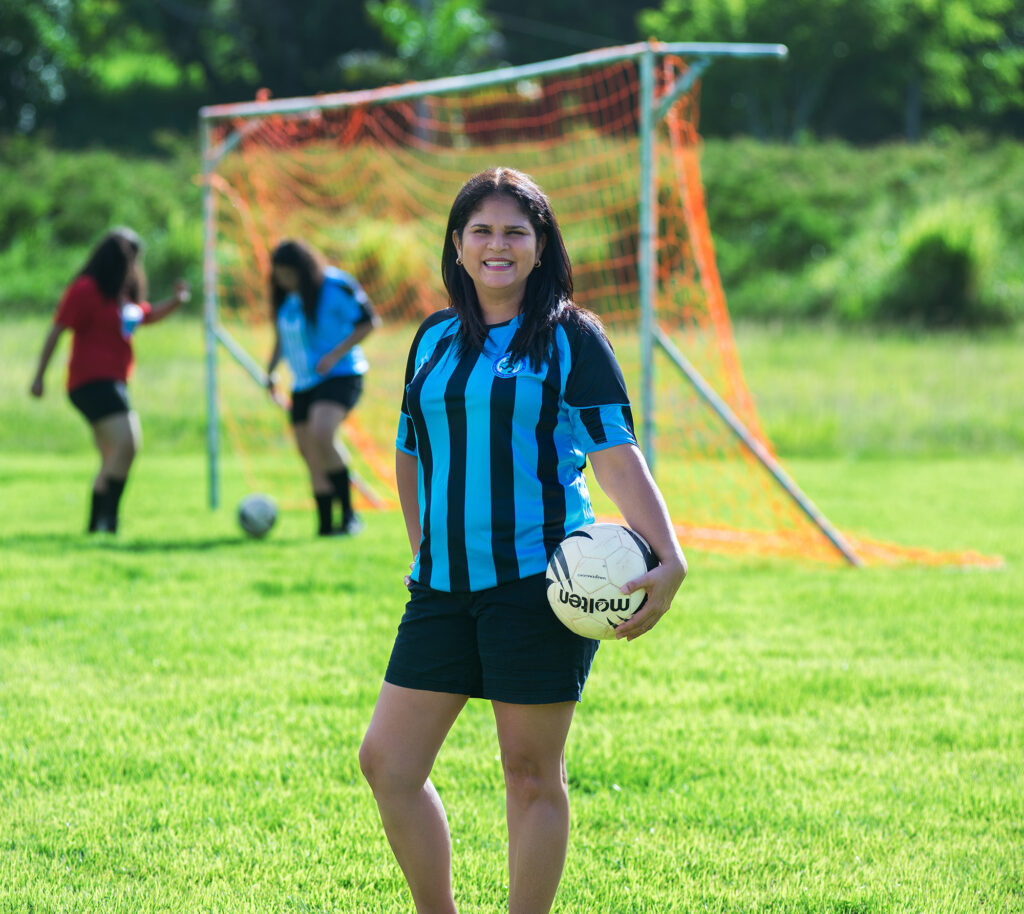 Lilliam Cruz
Heart Recipient
life changed radically for Lilliam, a business teacher from Caguas, one morning when she collapsed due to a heart attack while taking her daughters to school. She was rushed to the hospital and was soon told that her heart function was seriously compromised and deteriorated and that she would need a transplant. On October 9, 2005, Lilliam received a new heart from a complete stranger that saved her life and brought her back to her daughters and her husband Rafael. After she was fully recovered Lilliam and her family wanted to help raise awareness of organ and tissue donation and also somehow give back a little of everything they received. She was recognized as Teacher/Counselor of the Year by the Future Leaders Foundation. With the help of her family and friends, she organized for 4 years in a row the 5K Run Give the Gift of Love. More recently, and following her daughters' interest in soccer, they worked on developing youth soccer teams to compete across the island.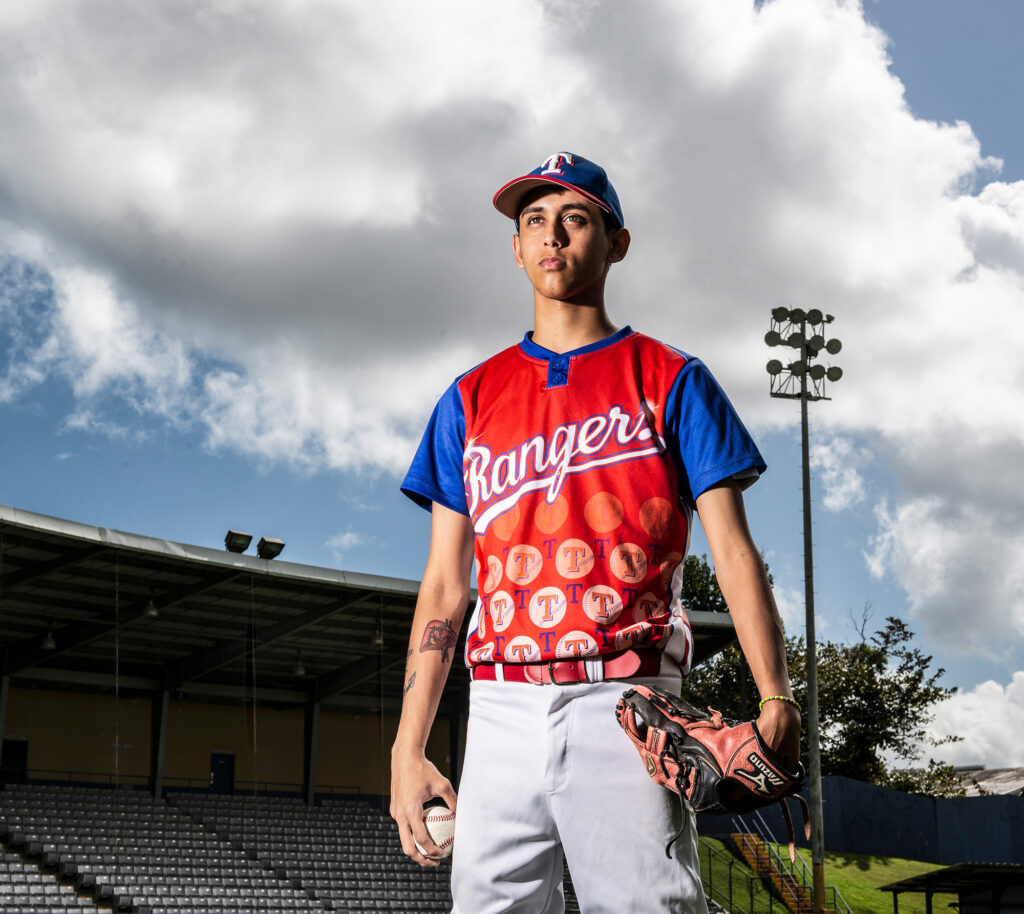 Chris Montes
Liver Recipient
At just 4 years old, Chris was diagnosed with an acute liver condition, which caused him to be on medication throughout his childhood. His parents, who were always aware of his health, hoped that the condition would improve, but, unfortunately this was not the case. At the age of 17, a bacterium brought Chris to a critical state, urgently needing a liver transplant. Chris's life depended on this long-awaited gift of life, but fate had a big surprise in store for Chris and his family. He was in a critical state when the liver he needed so much came to save his life. After his successful transplant, Chris's life began to change radically, allowing him to play ball again, enjoy his family, share with his friends, and travel. Today Chris is pursuing his nursing degree with a view to studying medicine. He wants to become a health professional committed to helping other people. He lives grateful for the unconditional love of his entire family and wants to let everyone know that only faith can sustain you in difficult times.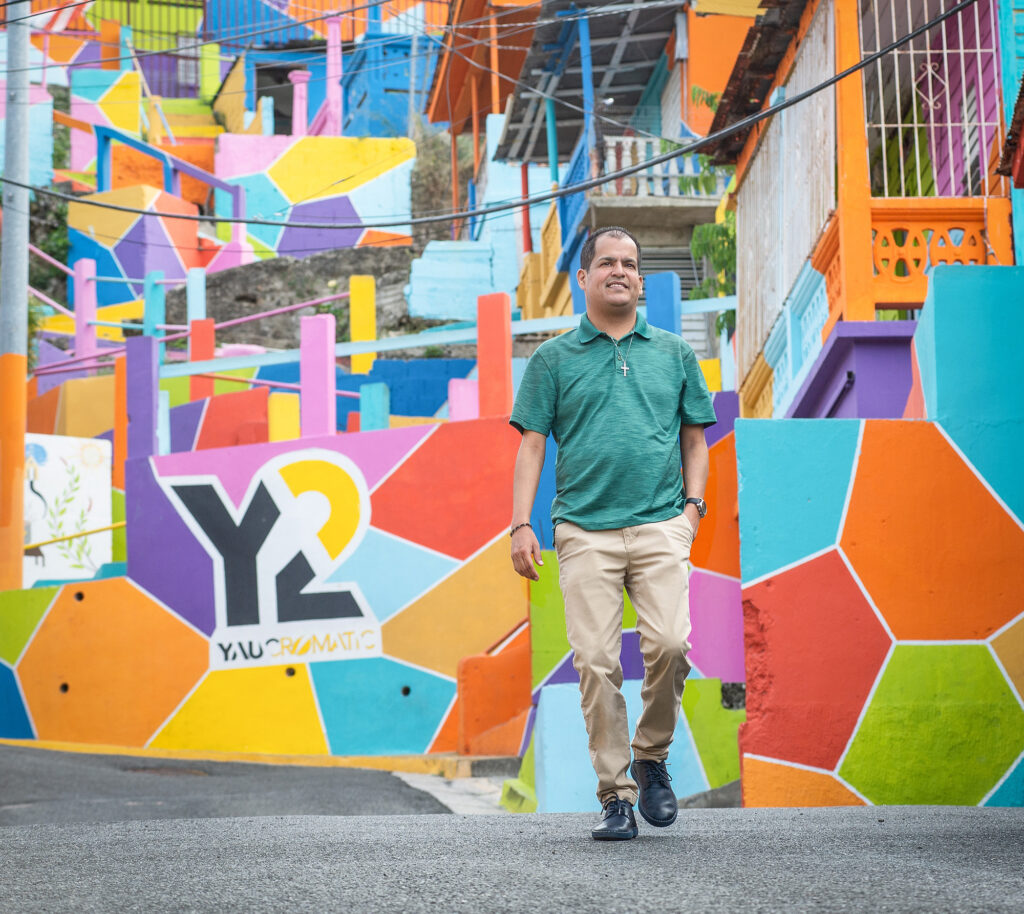 José Orengo Rodríguez
Heart Recipient
There are stories of triumph and personal bravery that touch our lives, and this is the case of José, a man from Yauco, Puerto Rico, full of virtues. When he was two years old, he was diagnosed with cardiomyopathy. He was the youngest of three brothers and with the help of his family, overcame all his health issues. His condition never limited his desire to fulfill his dreams, so he studied and finished a Master's Degree in Engineering, obtaining high honors. His condition deteriorated, and he needed a heart transplant. His health issues were solved, but not for too long. He began having rejection symptoms and soon was notified that he needed a second transplant. He was not ready to give up, so he was listed and received a second transplant that saved his life. Today, he enjoys his family and continues with his career as an engineer. He has a full of life, is happy, and is thankful to God, his family, and the family that decided to donate during the most difficult moment of their lives.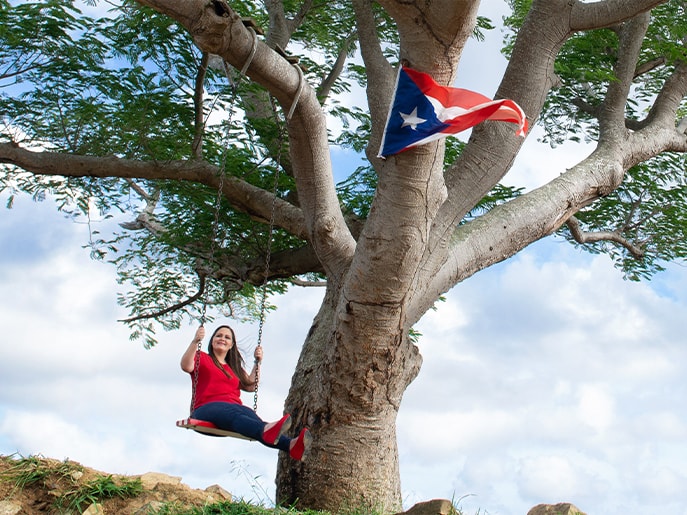 Linnette Santiago Vélez
Liver Recipient
At 18 years old, Linnette received the news that she needed a liver transplant due to an Autoimmune Hepatitis condition, which could affect any person at any age. This news was very hard for her to assimilate because she had dreams like every other young girl. She wanted to study and enjoy all the wonders life could bring. She did not quit and continued her treatment while she studied Administration. She was surprised when three months after being listed, the so-waited call arrived. She received a liver transplant. Today she enjoys her new life with family and friends. Linnette had the opportunity to meet with her donor's family for the first time and thank them in person in a very emotional ceremony. She shared her experience with them and reaffirmed her endless gratitude for receiving the ultimate gift someone can have, life itself.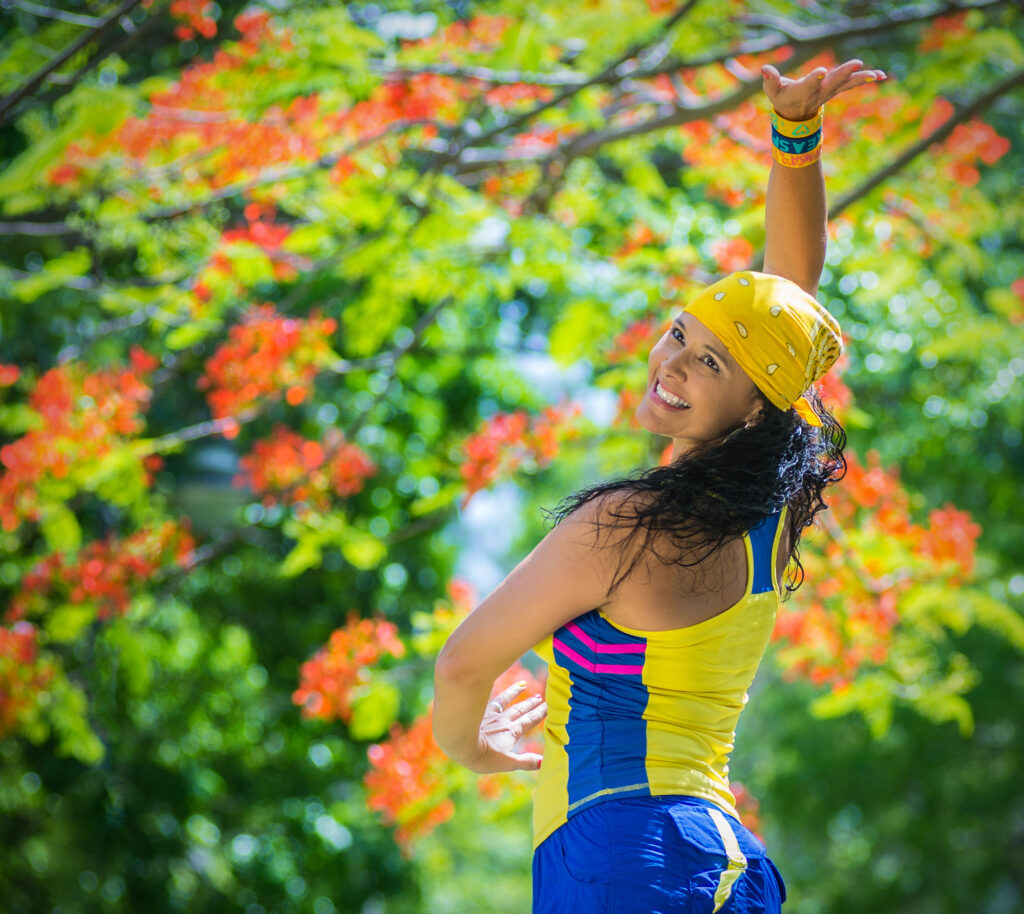 Tere Pérez Muñoz
donor mom
Tere's life changed in seconds six years ago. She received a terrible call telling her that her son Manuel, a 26 year old young graduate from Psychology School, had a fatal accident while riding an ATV. Without hesitation and knowing Manuel's wishes, his parents decided to donate his organs, saving the lives of six people, and understanding the meaningful gift they were giving. Manuel was always happy and smiling. His gentle manners and great sense of humor distinguished him from the other young men his age. Manuel shared with his mother his interests in sports like triathlons and baseball, participating in some events together. His favorite saying was, "It is not easy to be such a beauty and still live in the tropics." Tere says his son is her inspiration and that, through sports, she has been able to overcome his loss. She is an avid and joyful Zumba instructor and accomplished her son's dream to participate in the Iron Man 70.3 competition on the island. She celebrates life and rejoices in her daughter Lorena and her granddaughter Galilea, who was born on December 25th, and she believes is a present from God that Manuel sent to make her life more beautiful.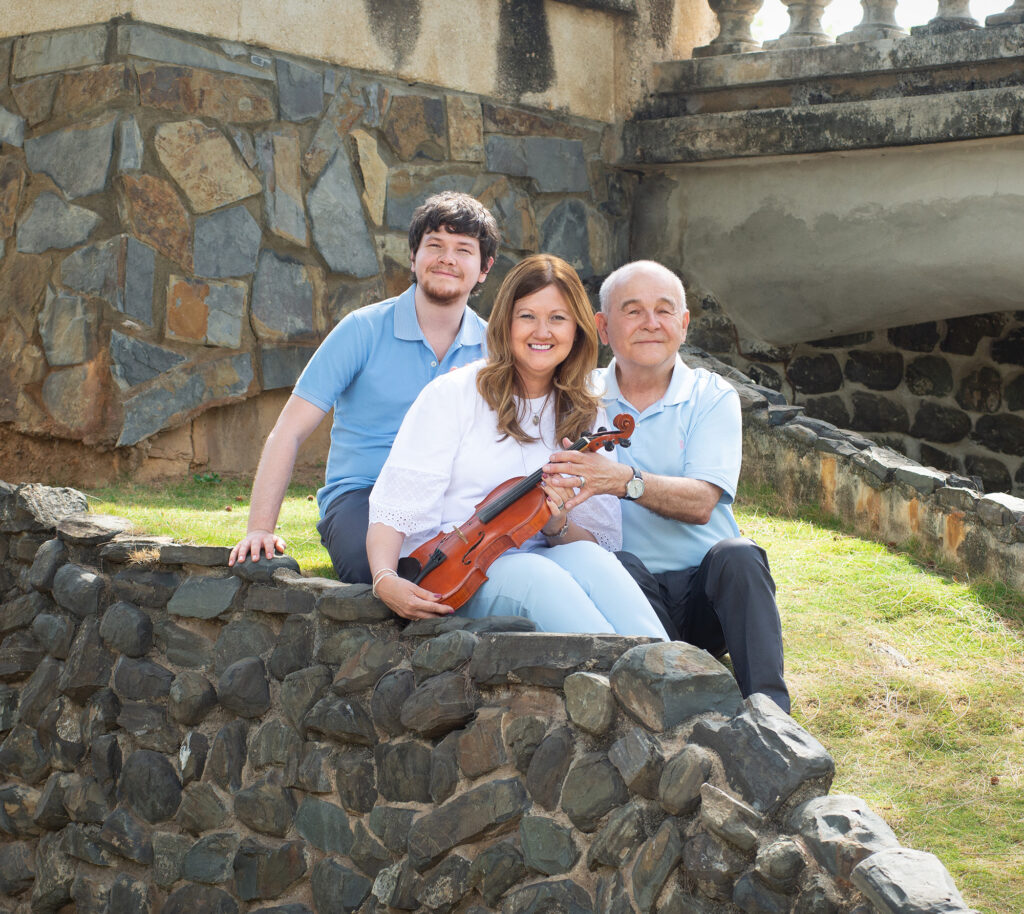 Arocho Family
Donor Family
Juan Gabriel was a very bright boy who was always interested in science and the arts. He loved the violin and learned to play it very well. A virus changed his life, leaving him with serious immune issues. This brought liver problems and a decrease in his platelet levels, among other complications. Although he was battling this condition, he continued to study and completed high school. He was admitted to the university, where he completed his bachelor's degree in the Sciences. He was a member of the university choir, offered violin classes, and helped his friends with tutoring. One of his greatest achievements was to be accepted into Medical School, though his life would take a different path. At 27, he had a health setback and passed. His family decided to honor his life by donating his organs so others would live. Juan Gabriel always said, "Sometimes we focus so much on achieving our goals that we forget to stop, breath, look around and enjoy life".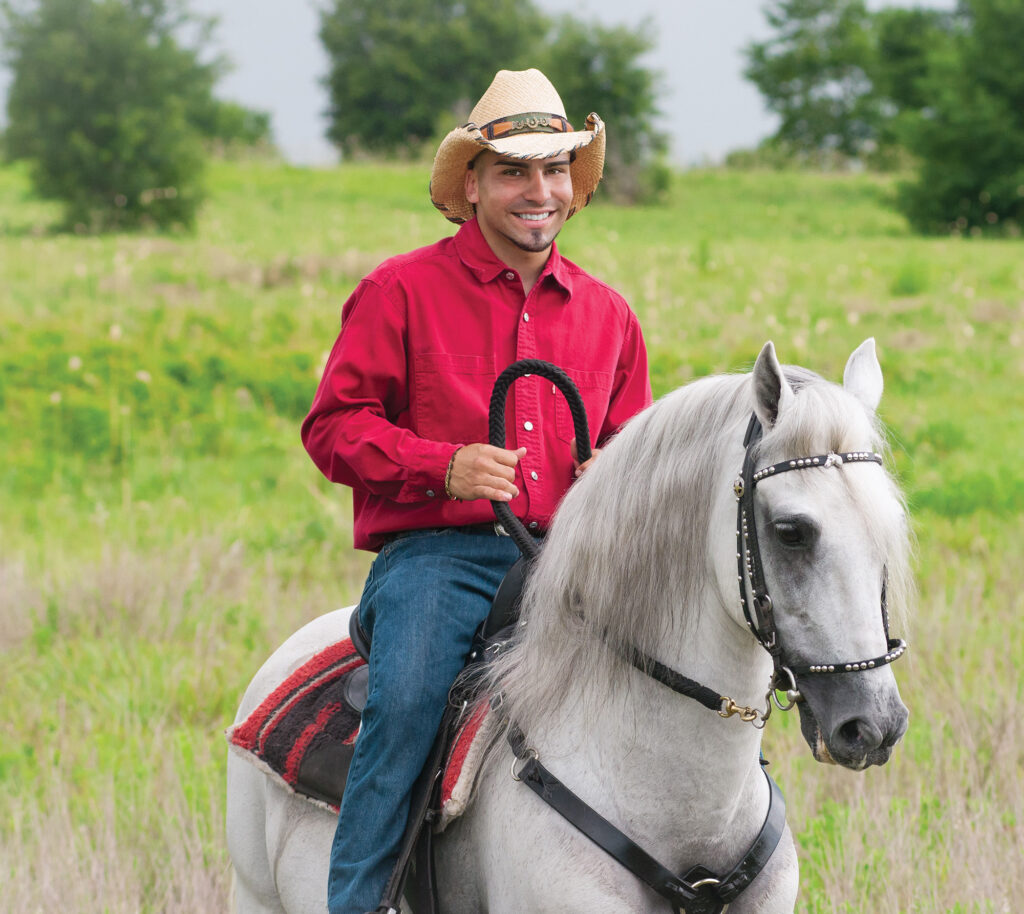 Emanuel Reyes
Heart Recipient
Emanuel was born in a city named Jayuya, in the center of the island. Surrounded by vegetation and horses, he was enjoying a happy childhood. He played softball and excelled in track and field. He began to feel some fatigue and shortness of breath. They performed many tests and discovered he had Cardiomyopathy and needed a heart transplant. At first, he was not convinced that the transplant was what he needed and thought God was going to make a miracle and cure him. He had a lot of faith but did not understand that his miracle was on the way until he received his new life on May 17th, 2009. He received a heart from a girl that passed away in a car accident. Two years ago, he had the opportunity to meet María Gabriela, the mother of his donor. They met and shared lots of beautiful moments together. Emmanuel is back to life, enjoying his horses and his countryside rides.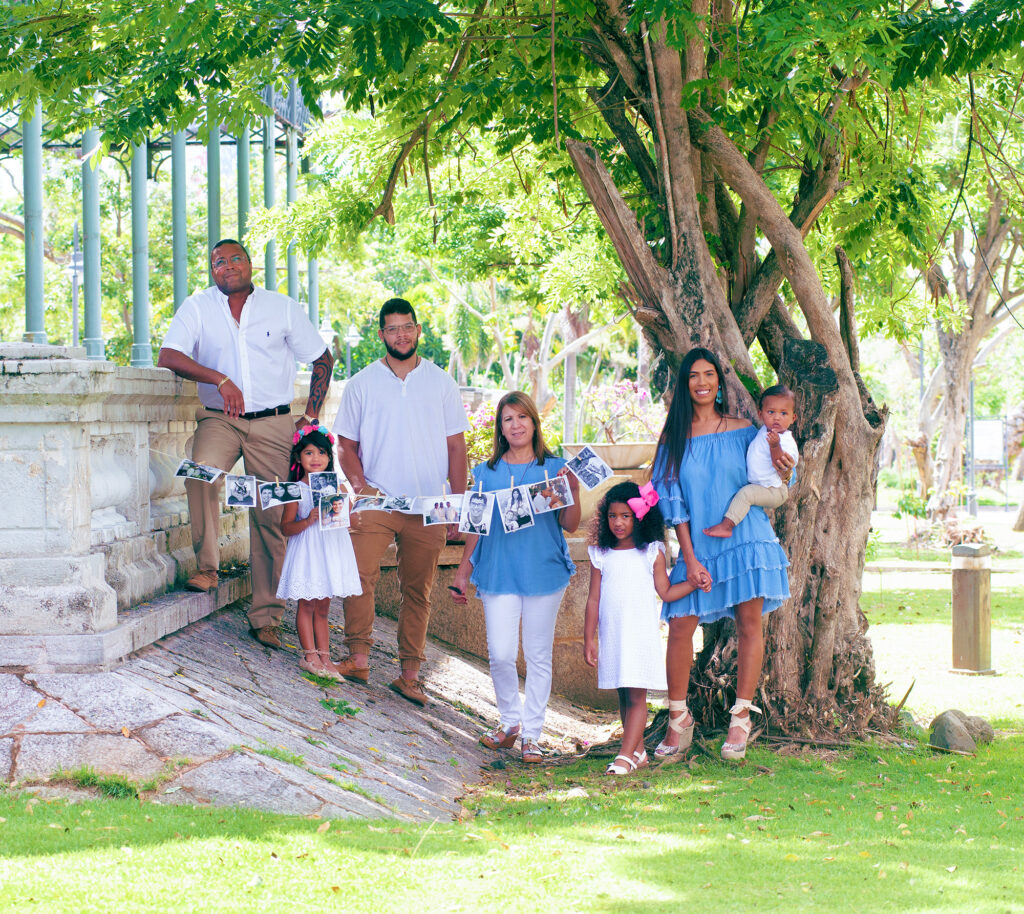 Casillas-Negrón
Donor Family
Julián, according to his mother, was a young man full of energy, very funny, and very happy. He was generous and liked to help others. His greatest virtue was his sensitivity and empathy with the problems of others, especially those most in need. He was the second of three brothers. He liked to ride horses, play baseball, go to the beach, and enjoyed the delicious food that his mother prepared for him. He spent time coloring with his daughter devoting all his love to her. His mother, who has worked for LifeLink de PR for the past nine years and who always felt great empathy for the stories of each donor family, knew the importance of living each day as if it were the last. One day it was up to her and her family to make the decision that her son would be a donor. She recalls that "the sincere support of each of my co-workers was key to being able to continue." Today she continues her mission to educate others about the importance of donation, but now in memory of her beloved Carlos Julián.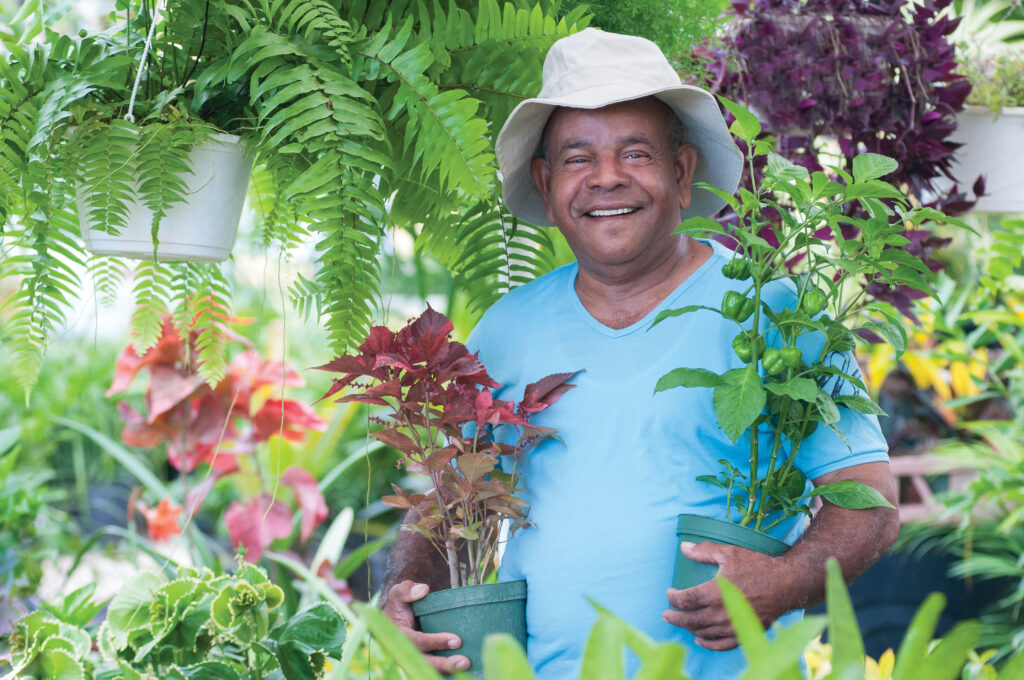 Reinaldo Adarich
Kidney Recipient
Rey had a beautiful life. He was dedicated to raising his children and working hard to support his family. He suffered from diabetes, but never thought it might be life-threatening. Then, he found out he was in renal failure and had to begin dialysis. Rey attributed keeping his faith and hope intact through his trust in God. In October 2004 he received his second chance when he received his long-waited miracle, a kidney transplant. In the years since, Rey has rarely been sick and experienced no complications. He is grateful to be enjoying his family, working in his garden, listening to music, and spreading information about the importance of organ and tissue donation. Rey says, "We need to return all that we have been blessed with."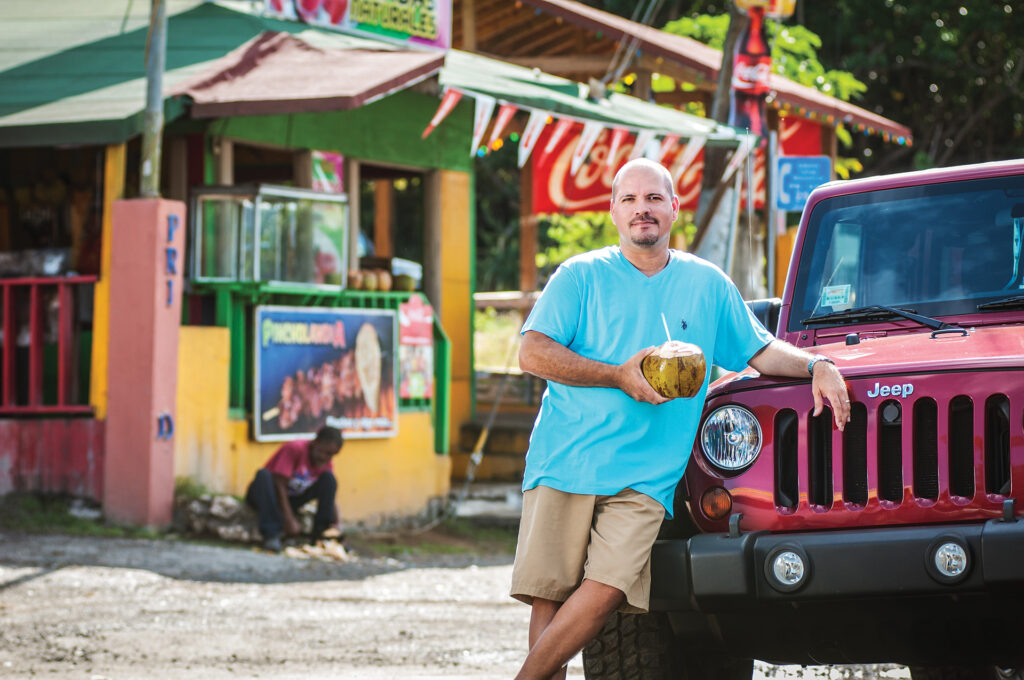 Andrés La Torre
Kidney/Heart Recipient
In 2003 a visit to the hospital resulted in a referral to a nephrologist. At that point he was already having renal issues. He was not to convinced with the diagnostic and looked up a second opinion in a hospital in Chicago, were some of his family lives. This second evaluation confirmed his condition, and he was referred to dialysis. His life changed, he separated from his wife and suffered a severe depression. His heart also begun to fail, and he was evaluated for a double transplant. His kidneys were not working, and his heart's ejection fraction was 18%. It was one day when he was with his little boy, that he felt his life was changed, he remembers his son's words; "daddy if you die, I will die with you". He also found a new meaning; he met Ivette, the love of his life. He had two important reasons to live for. He fought for his life and continued his treatment. On November 17, 2011, Andrés became the second Puerto Rican to receive a dual heart/kidney transplant on the island. A year later he married Ivette in a beautiful ceremony at the beach. They spent a lot of time traveling around the island on their jeep, but mostly he feels great satisfaction and joy to have the opportunity to raise his son, who is his total inspiration.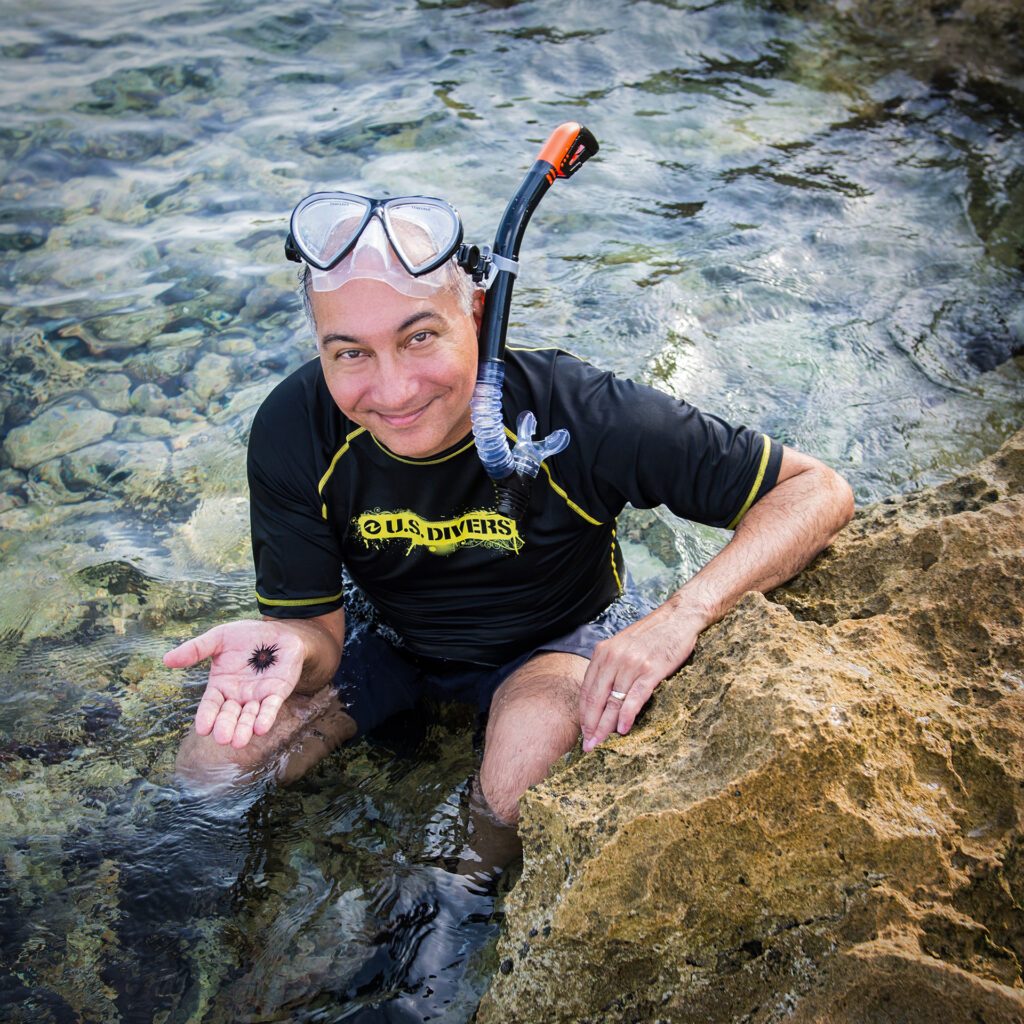 George Rosario
Kidney Recipient
George loves the ocean and prior to his transplant in 2005 he received a degree in Marine Biology and worked at the Smithsonian Institute in Washington DC. A chronic high blood pressure condition affected his kidneys resulting in chronic kidney failure, which required dialysis. He was put on the waiting list for a kidney transplants. George received his second chance on 2005 and since then has worked to promote and educate the community on the importance of organ and tissue donation as a volunteer for LifeLink of Puerto Rico. He went back to college and completed a BA in Social Work and is now in the process of completing a Masters Degree. On 2013, he received recognition from the newspaper Caribbean Business. He shares his life with his wonderful wife and is always willing to share his testimony. He always says that "I live because of my donor and my donor lives in me".